At the beginning of the new school year, the secretary or the headmaster has to promote the classes from the previous school year to the current one. 
This way, we transfer internally, to the same educational establishment, the students who graduated the previous school year.
   In the main menu, select the Transfers module.

     In the list of options, select the School years section. In the first field, select the source school year, from which the students will be transferred. In the second field, you will see the current school year.

The classes and students who graduated the previous school year are listed as boxes. Clicking each box, you can perform the data transfer.
If you have not created the support classes in the Classes module before beginning the transfer, you can do so at this stage by choosing the Create new class option in the selector. Moreover, at this step you can also assign the main teacher.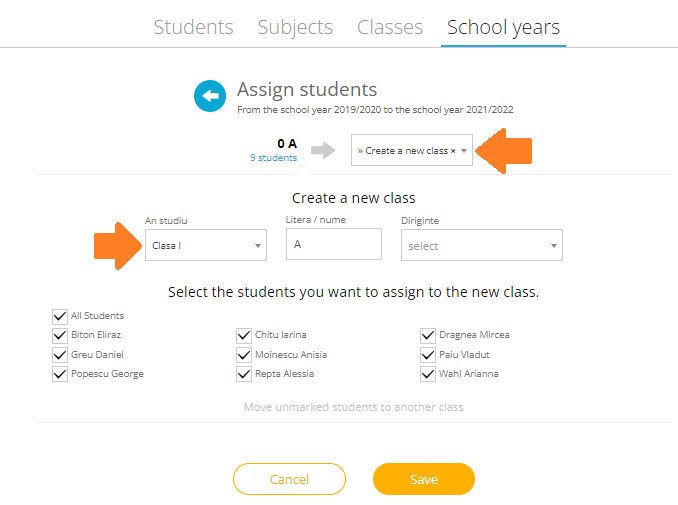 If some students do not graduate into the same class as their colleagues, uncheck the boxes next to their names and choose the Transfer unchecked students to a different class option to relocate them.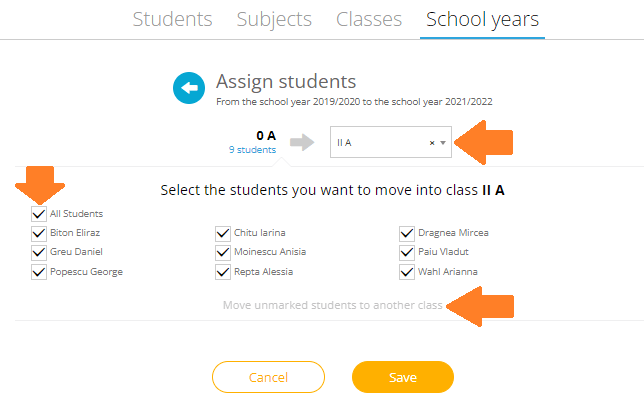 Upon distributing the students into the appropriate classes, click Save.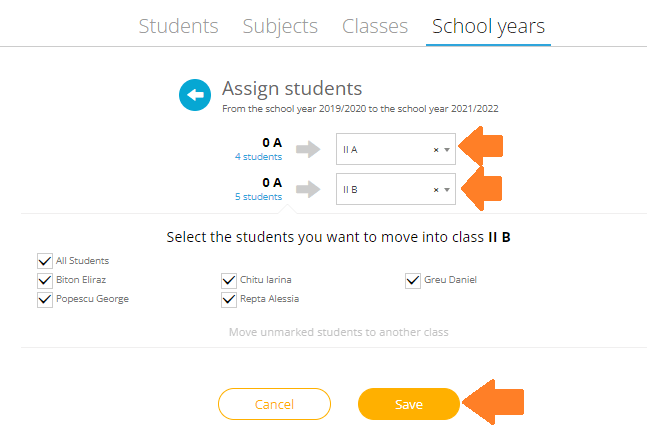 After saving, you will receive the message Transfer successful. You can find the transferred students in the Classes module, the Students option next to each class.
To continue transferring the other classes, click on the Continue transfers button.