To excuse a student absence, follow these steps:
In the main menu, choose the

My classes module

. Then, select the class from the list.

      2. Select the In class option from the menu at the top. Choose the student whose absence you want to excuse and click Mark absence.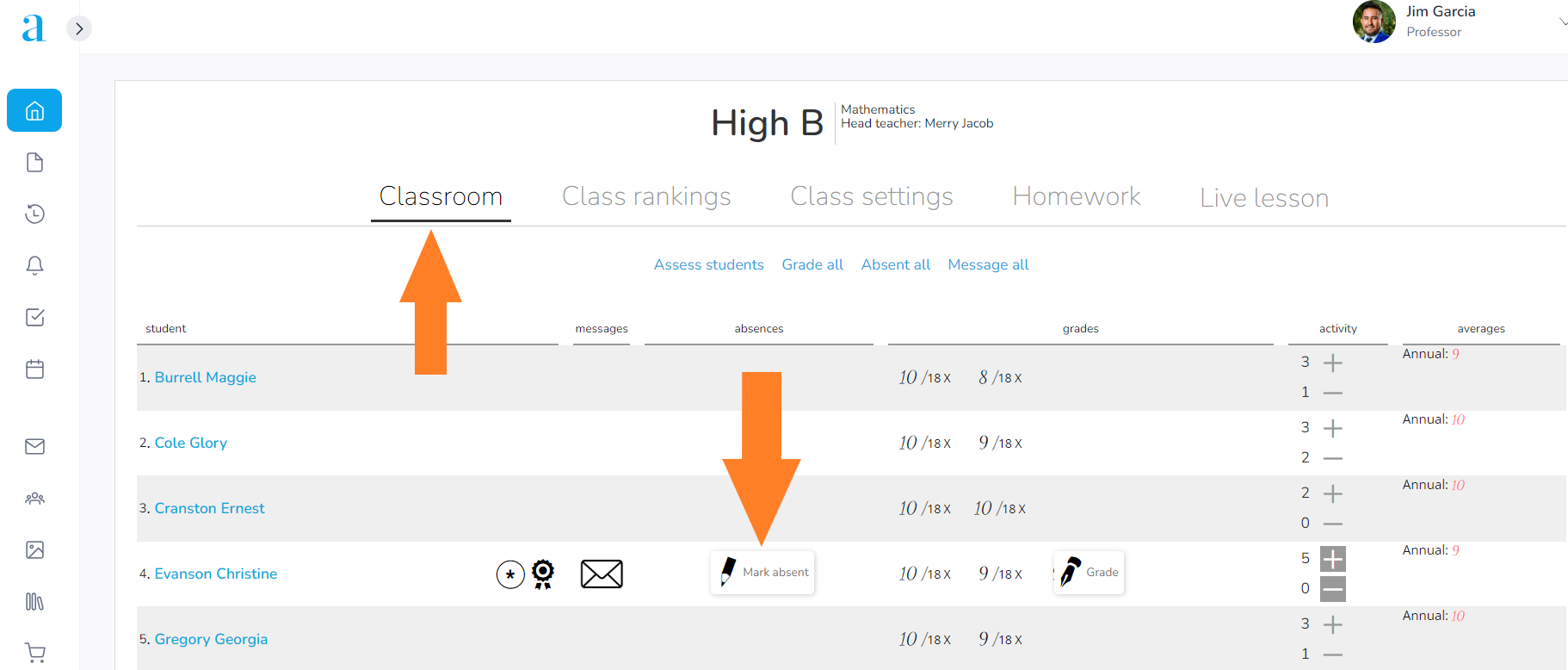 3. At the bottom of the window, identify the absence you want to excuse and click it.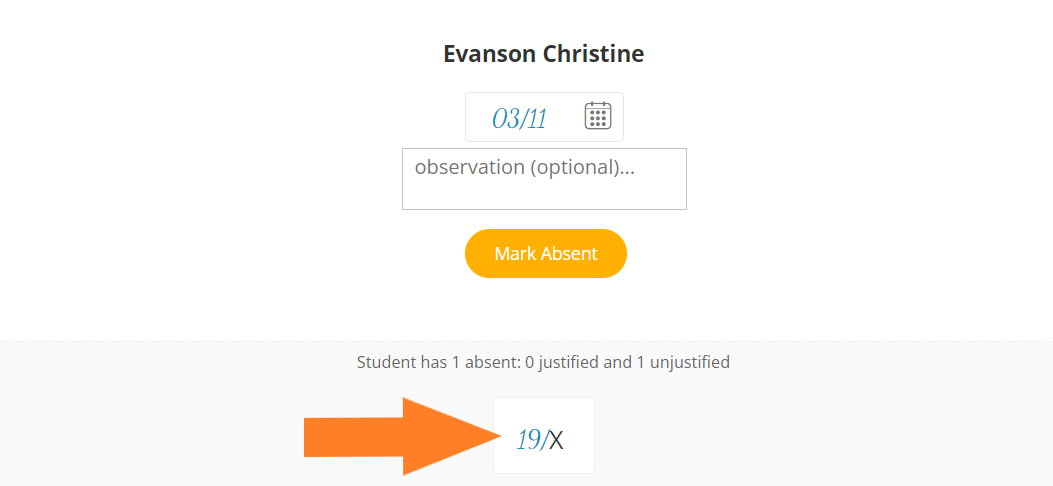 4. Click on Excuse. Optionally, you can include a justification.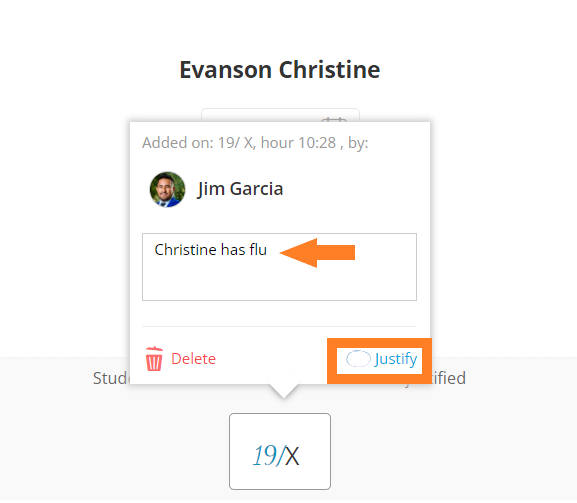 5.  You have 5 seconds to cancel the action.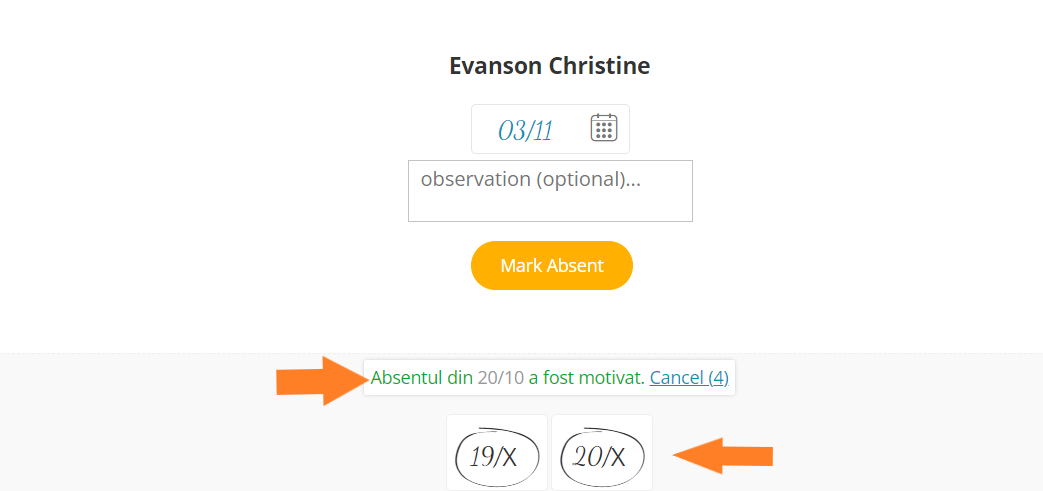 Important! Absences marked during a period time covered by an exemption that is already registered in the system will be automatically marked as excused.
The maximum time frame during which an absence can be excused is decided internally by the administration. This can be configured on the platform.