Editing or deleting a class that is already registered can be done from a secretary or headmaster account. Follow the steps below:
In the main menu, select the Classes module. To edit a class, select the (. . .) button next to its name, then select Edit.


The information you can edit is:

year of study

,

class initial or name

,

specialization

,

class type

. To complete the action, click the Save button.
Important: 
If the year of study you want to select is not on the list, you have to add it in the school configurations menu.

If you can't find the desired specialization in the list of suggestions, you can add it in the Nomenclatures module.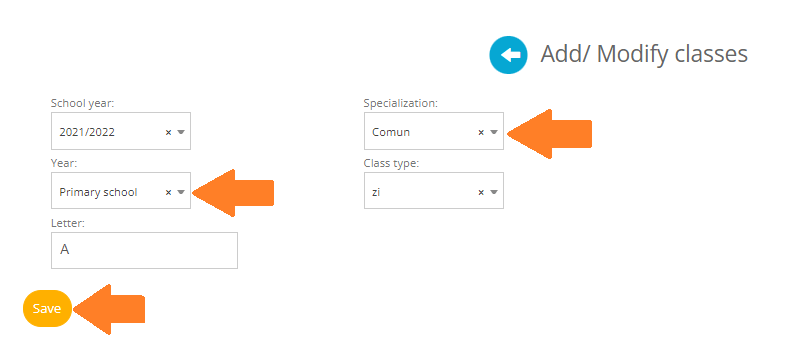 3. To delete a class, click the (. . .) button next to the class, then click on Delete.
Important! If you have already assigned teachers or students to the class you wish to delete, you must first delete this information.