The student record is a document that can be generated for each student by the secretary, headmaster or main teacher. It includes the full academic record for each semester, along with a summary of exemptions, strikes and competition results. For a secretary or headmaster account, follow the steps below:
In the main menu, select the Students module. Then, identify the student whose record you want to generate.

Select

Student record from the options

.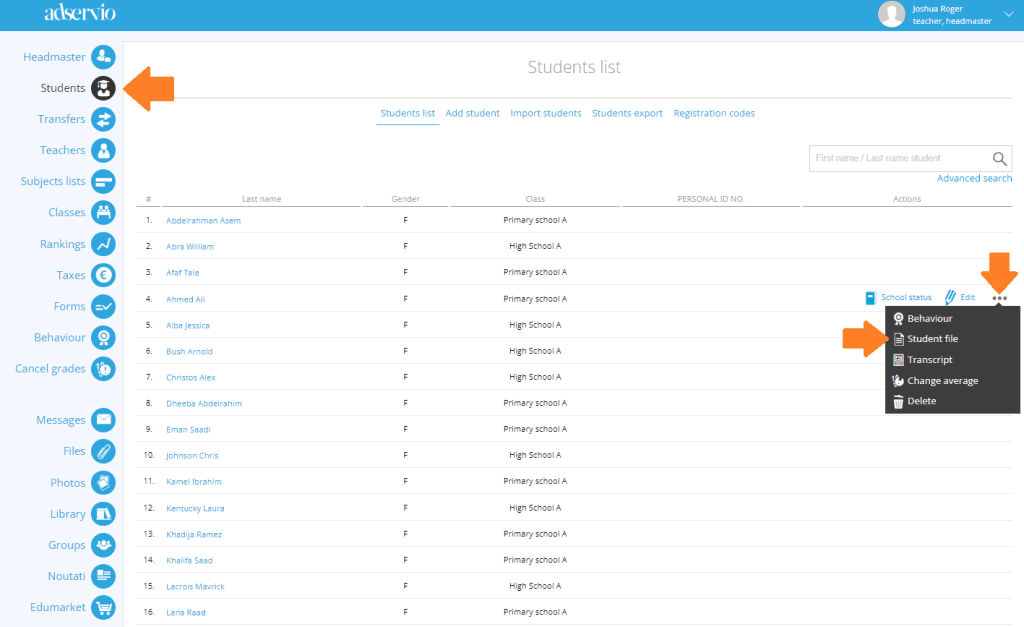 2. Select the school year based on which to generate the file and check the semesters to be included. You can also opt to include the following elements: 
Grade summary, attendance

– will include the average for each year and semester, the total number of absences, as well as the number or excused/unexcused absences.

Exemptions

– will include all exemptions registered for the selected time frame.

Strikes

– will include all conduct strikes from the selected time frame.

Competition results

– results achieved by the students in competitions, under the guidance of a school teacher. 
          After selecting the information you want the document to include, click Generate.