1. If you do not find a class on the Years  of study list, select the Secretary or Headmaster module, the Preferences section (click on the gear icon on the right side, next to the establishment's name).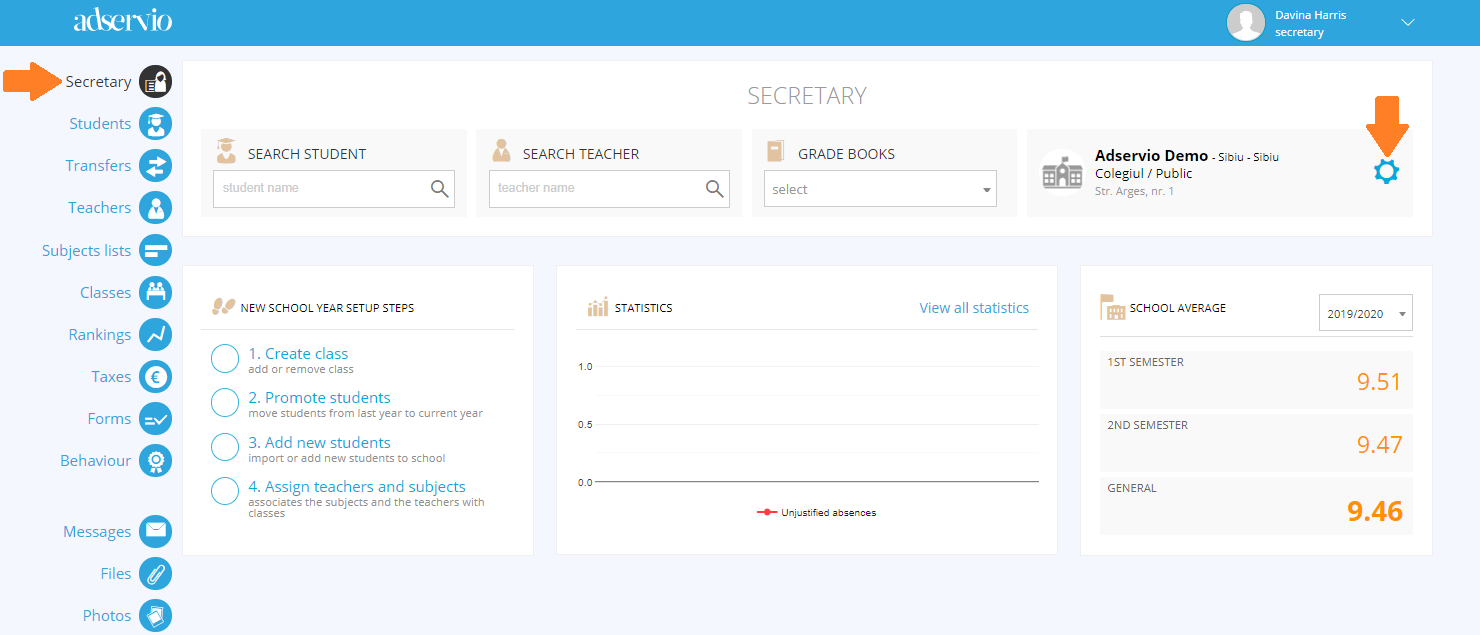 2. Click on the "Years of study" section;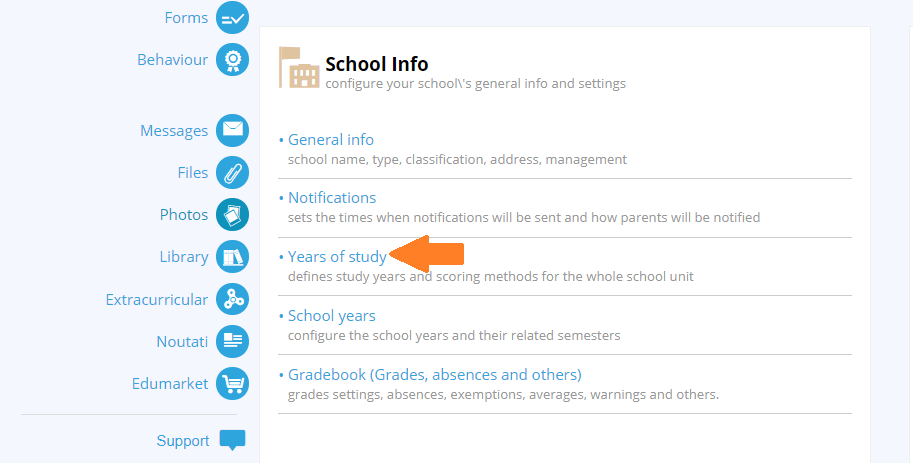 3. On the bottom of the page, you must activate the Extra I, II, III, IV fields and replace them with the full name of the classes you want to add.
Upon finishing, click "Save". Now you will be able to find the classes you have previously added in the Classes module, the Year of study section.