1. You can customize your account by clicking on Preferences on the top right of the page:
2. Select the General section;
optionally, you can change the username for logging into your account;
add your e-mail address and phone number to receive notifications or to reset your password;
(!)  In case you are using an international phone number, you must add the country prefix.
The Profile picture section:


To upload a profile picture, click Add.
The profile picture can be changed or deleted by clicking on Change profile picture;
The Notifications Section:


Choose the type of notifications you want to receive;
Select whether you want to receive notifications on your personal e-mail address;
The Plusses and Minuses Configuration Section: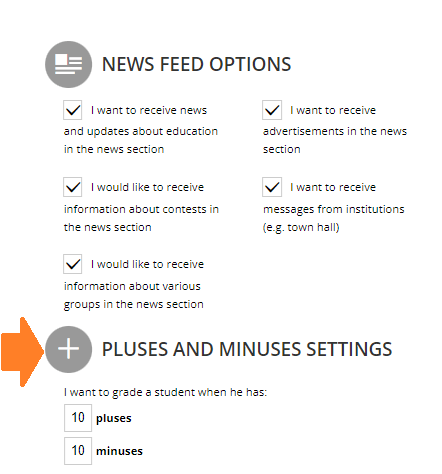 Choose the threshold of plusses and minuses beyond which the system will ask you to add a grade;
See also "How do I award plusses or minuses for student activity?"
The Message signature section: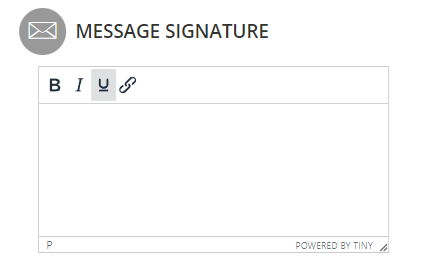 Add the predefined signature you want to appear in all the messages you write or forward.
SECURITY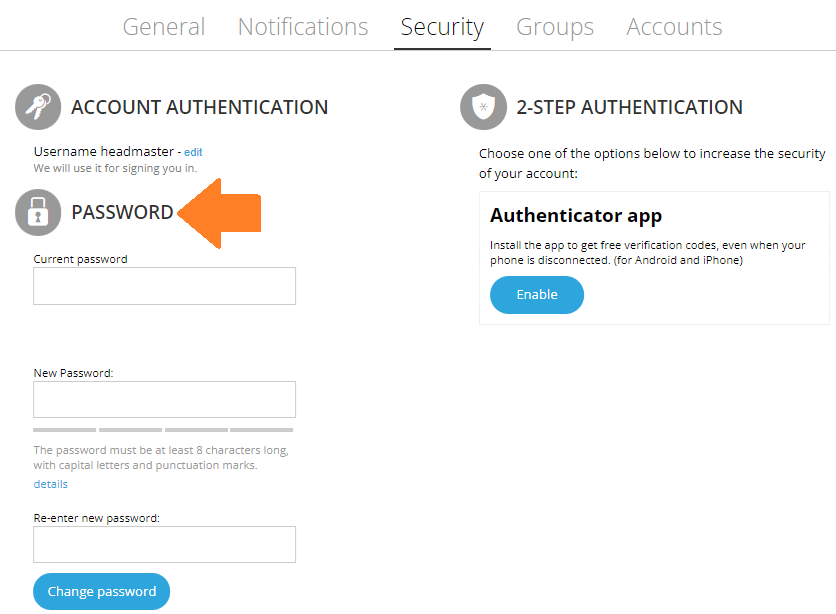 In this section, you can set a new password.
1. To change the password, type the current password in the first field, then the new password in the next two fields. See also: "Why should I change my password?"