If your school has implemented the educational management platform Adservio, you will receive a sign-up code you can use to create your account.
the unique sign-up code can be sent via text message/e-mail, or it can be provided in physical format by the school's administrative staff;
After you have received your sign-up code, follow the steps below to activate your account:
1. Go to the Adservio page at www.adservio.ro and select the Create account button;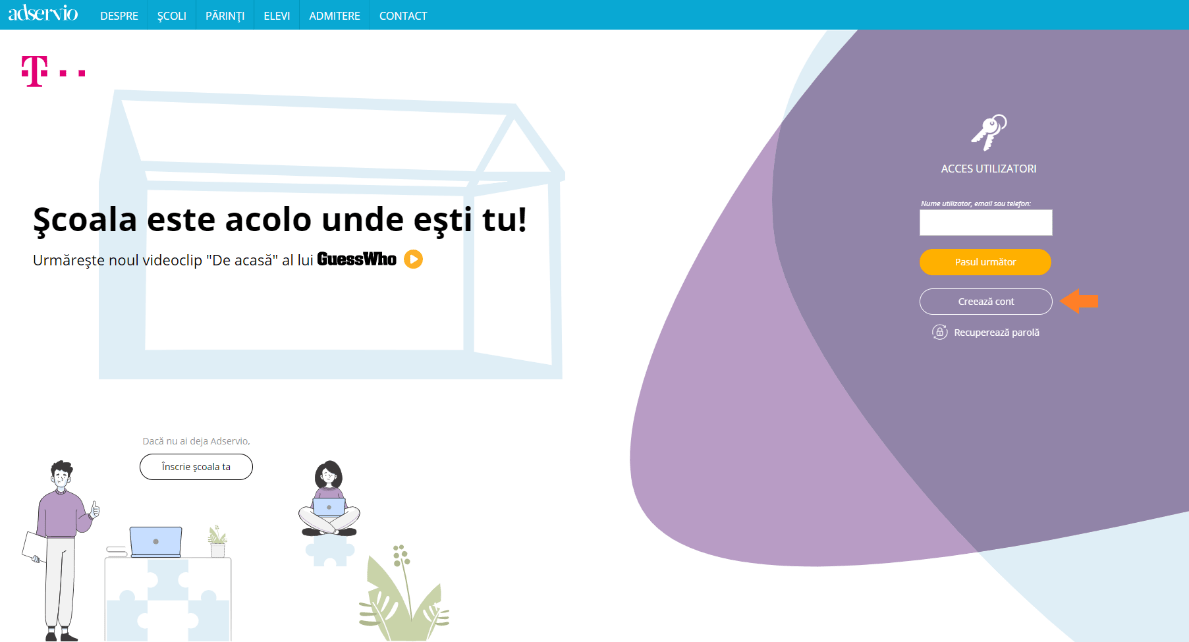 2. Type in the unique 12-digit sign-up code provided by the educational establishment;
click Continue;
the sign-up code is unique and it can be used only once to create an Adservio account;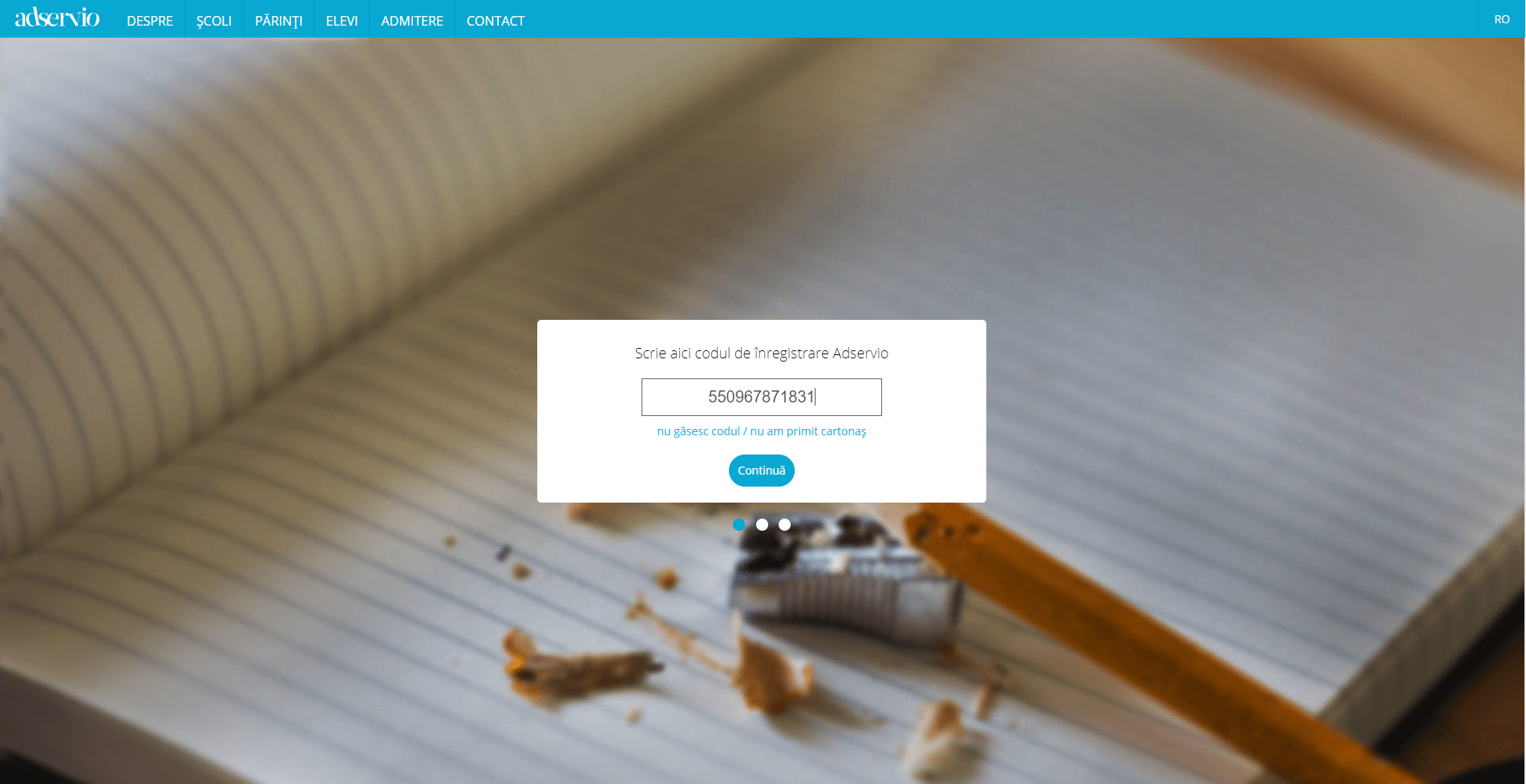 3. Continue the sign-up process by typing in a valid phone number or a valid e-mail address (provide a phone number or e-mail address that you use regularly, as they will be used to send your account activation link);
to choose how you wish to sign up, click on Sign up with phone number or Sign up with e-mail.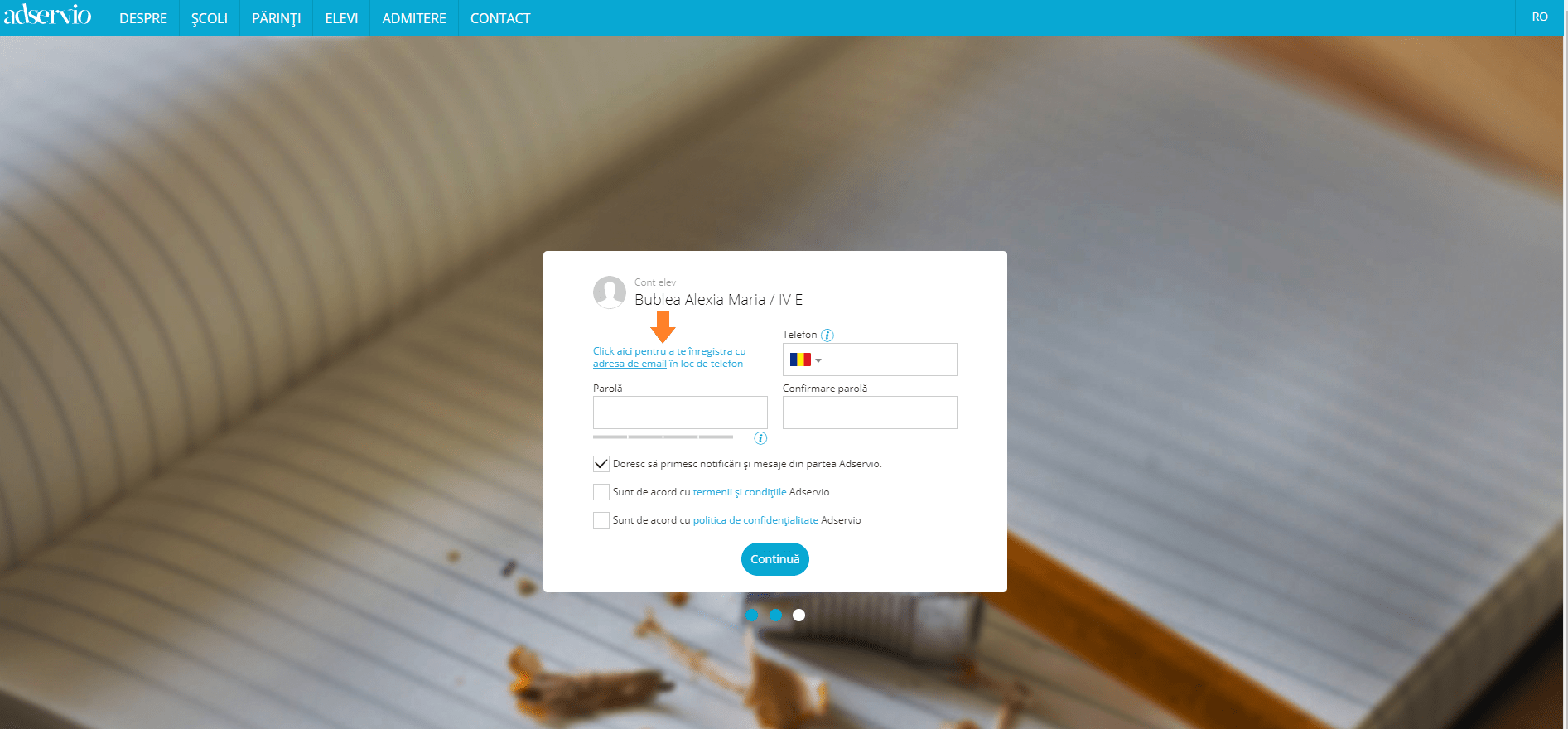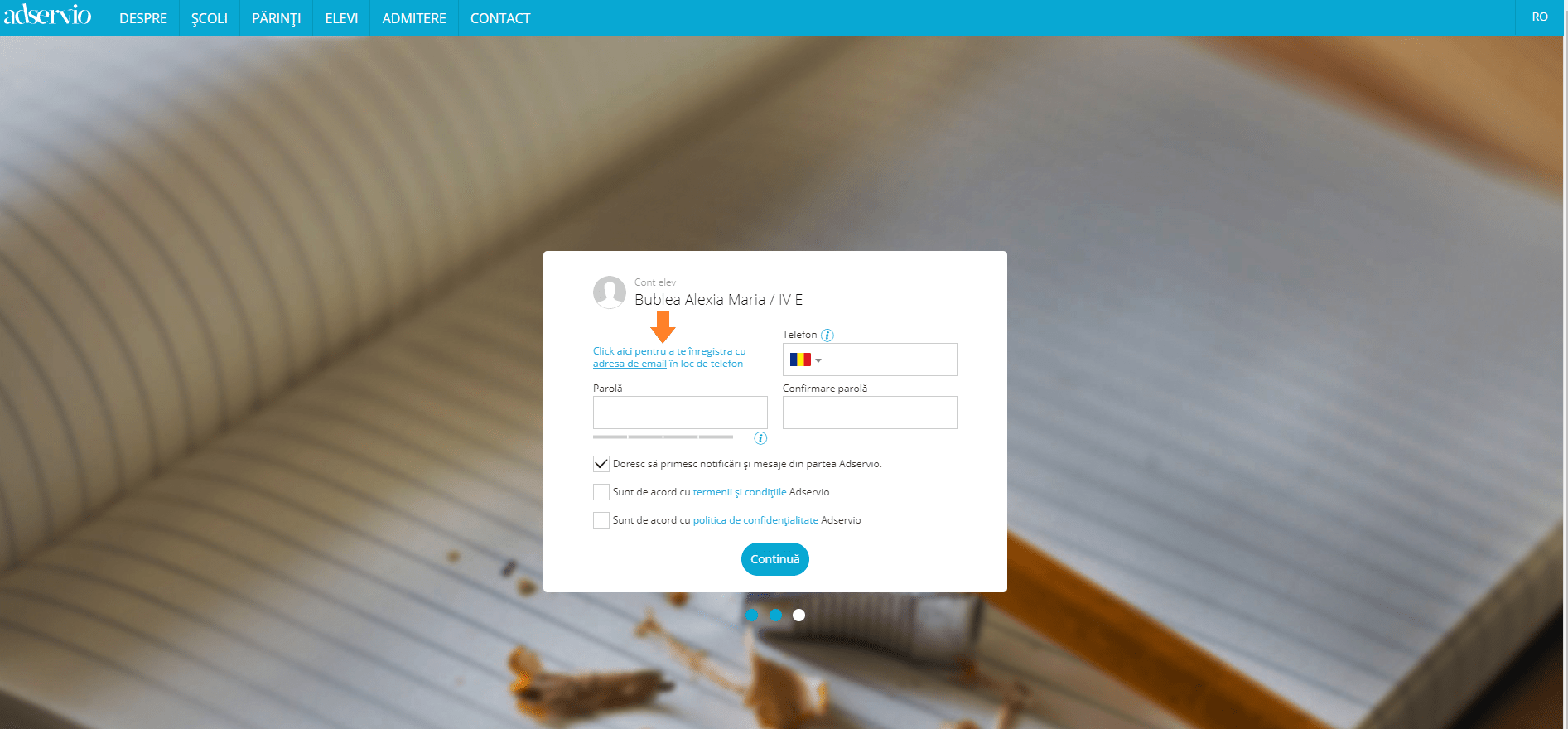 4. Set a secure password, made up of at least 8 characters.
confirm the password;
check all the boxes under the password field;
  5. Confirm the e-mail address or phone number, depending on what you have opted for previously:
if you have opted to sign up with e-mail, you will receive an e-mail containing a link. Click on the link to activate your personal Adservio account.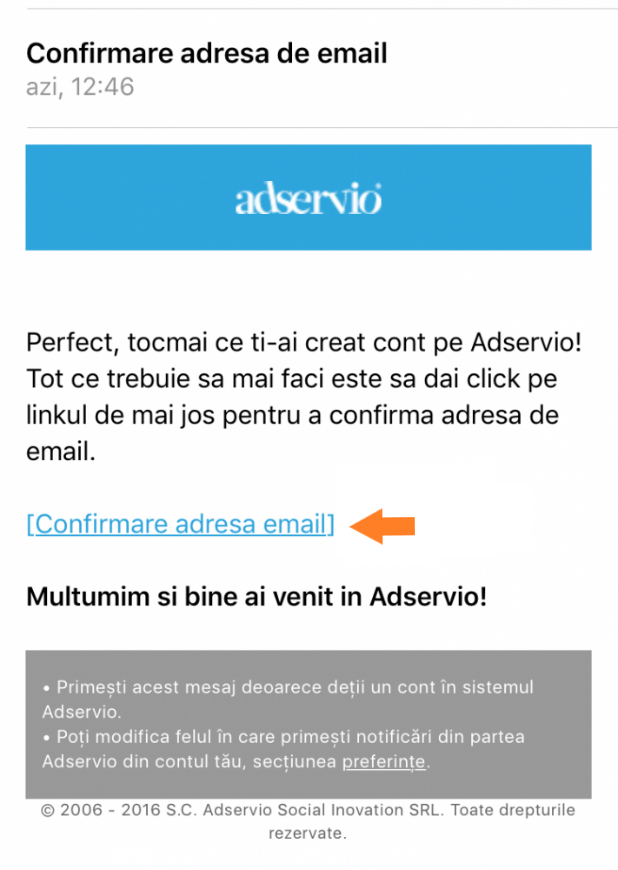 if you have opted to sign up with your phone number, you will receive a validation code. Type the code into the corresponding box on the website.