1. From the main menu, select the Teachers module, section Registration codes;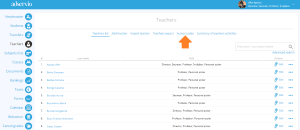 2. In the open page you can view the list of teachers in the school who have not yet created an account in Adservio;
3. Select the Export Codes in PDF format button if you want to list the codes and provide them in physical format to teachers;
4. Select the Send registration codes by email or sms button if you want to send the codes by email or sms, depending on the contact details that each teacher has associated;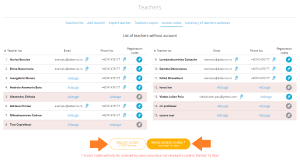 once you have chosen the desired option to send the access codes, they start to be sent to the teachers;

the registration codes will be sent, even if you leave the page where they are uploaded, when you complete the sending process, you will receive a message in the mail.
5. If you want to send the registration code to a single teacher, select his name, then send the code by email or sms;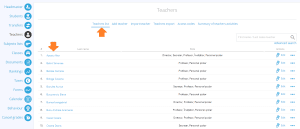 Click on Send registration code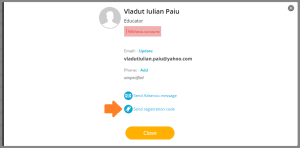 Select the sending mode (Email or SMS) and press the Send button.
This option will be inactive for 14 days after use. During this time, registration codes can only be generated in PDF format or by sending individual codes.