To add a remark to a student, follow these steps:
In the main menu, choose the

My Classes module and select a class.


       2. Move the cursor on the student's name and click on the Conduct button.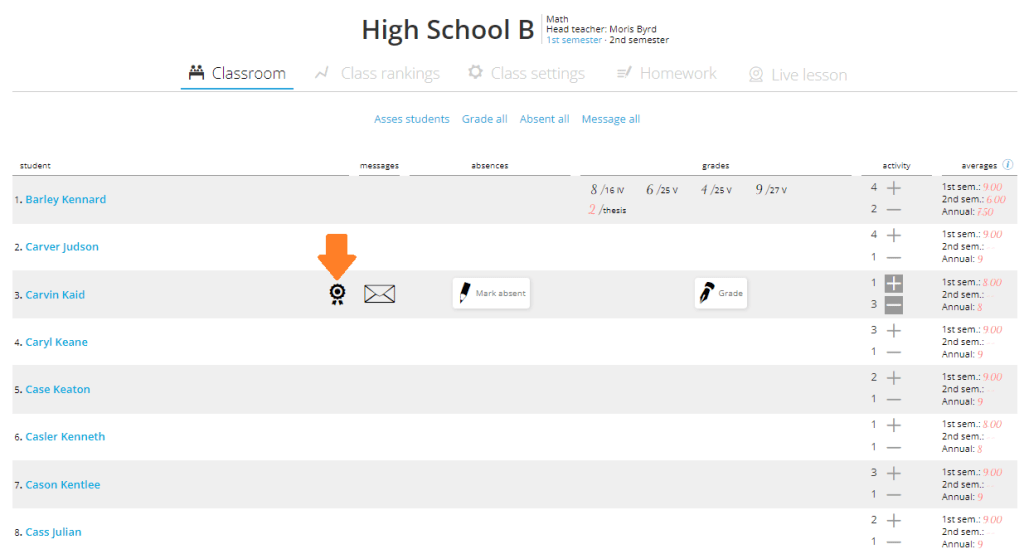 3. You can add a remark by clicking on the Add remark button.

4. Select the reason for adding the remark. If the desired reason is not on the list, click on the New reason option.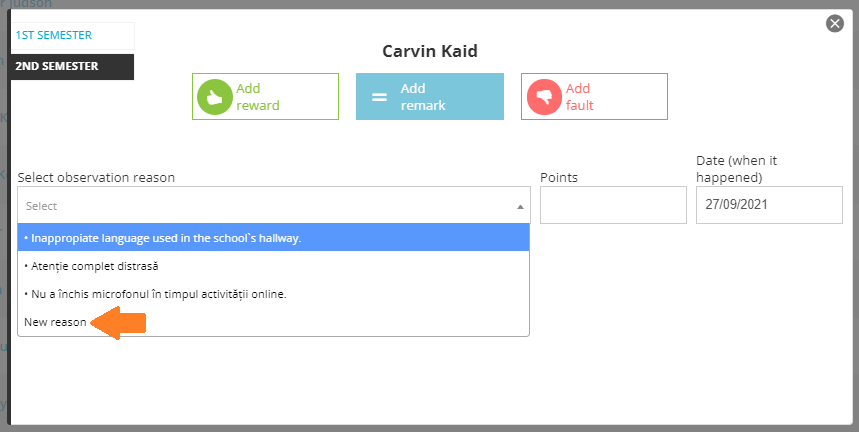 5. Add a new reason by setting the remark description, the score and the date. Check the box to include the reason on the predefined list and click on Add.
6. If the remark is already on the predefined list, select it and click on the Add button.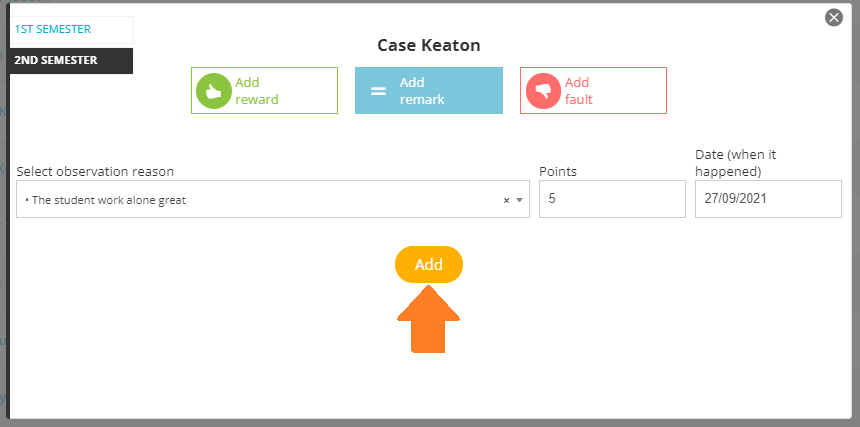 7. When accessing the student's Conduct section again, you will see their list of conduct elements, as well as the total number for each type of conduct observation (reward/remark/misconduct) 

Important note: 
This section only allows you to view the conduct observations. To delete one of them, access the

Conduct

module in the main menu.

Support link How to delete a reward/misconduct/remark.
In order to grant a teacher permission to evaluate the conduct of every student in the school, visit the Configurations module. Support link Conduit section configurations