If you do not own an active Premium or Basic account on the zoom.us platform and you want to link one to Adservio, the following configurations are necessary:  
Log into your teacher account and go to the class where you want to host the videoconference.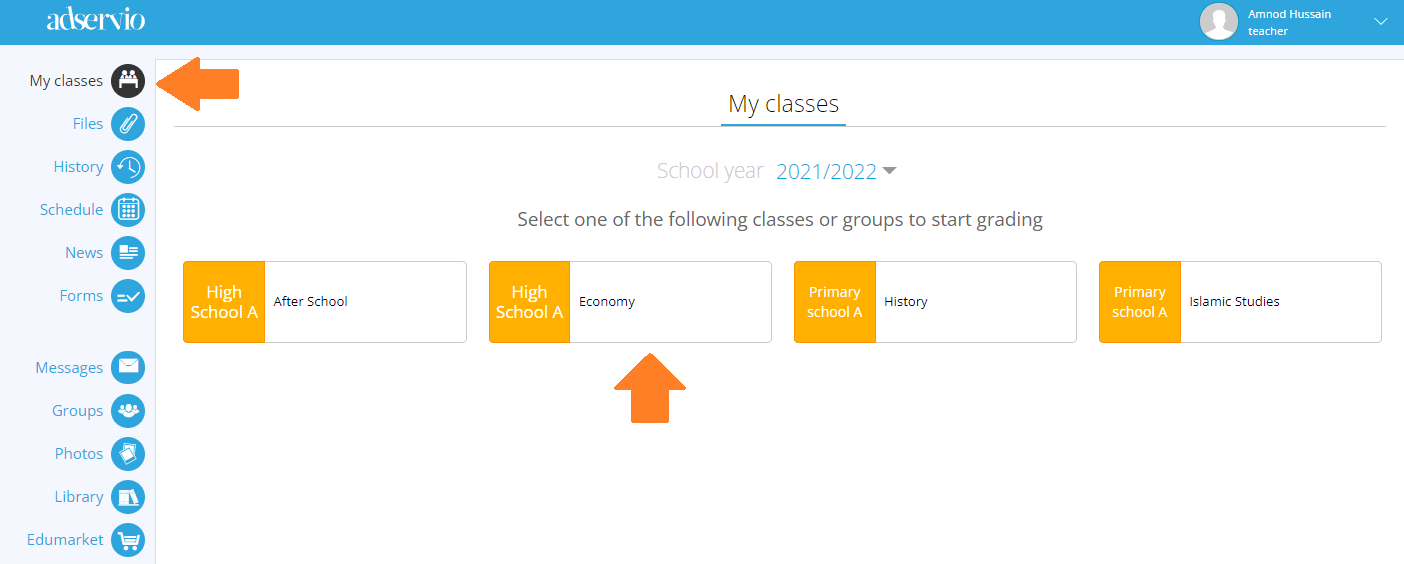 2. Click on Live lesson, then on Start new lesson.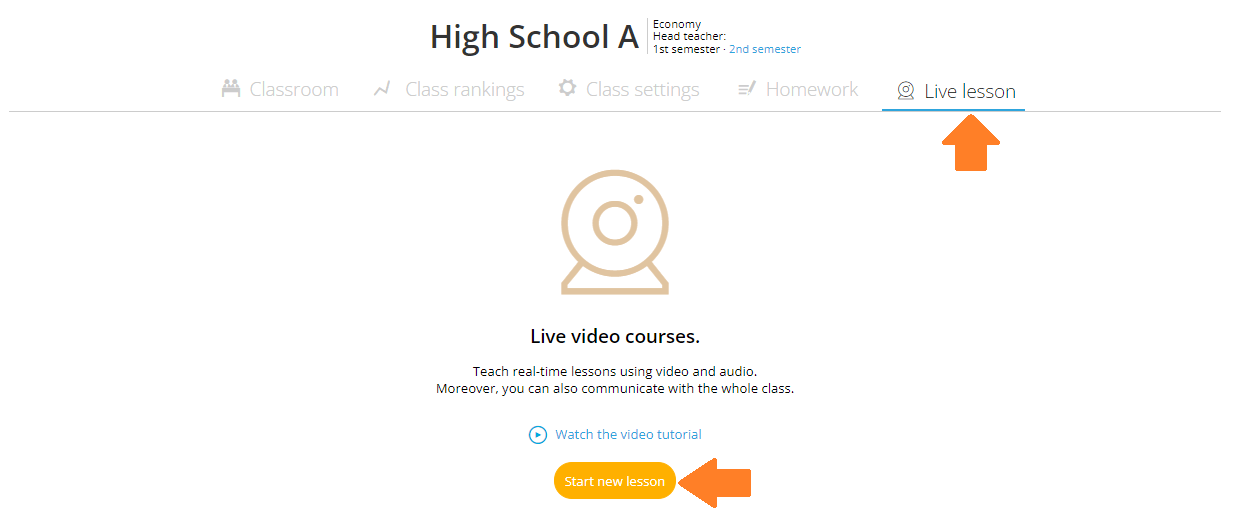 3. If there isn't a Zoom account linked to the Adservio platform, this option will be deactivated. To activate it, click on the Go to Preferences link. 

4. Click on the Zoom icon and Create Account.
5. Enter your date of birth and click on Continue.

6. To register, fill in a valid e-mail address and click Continue.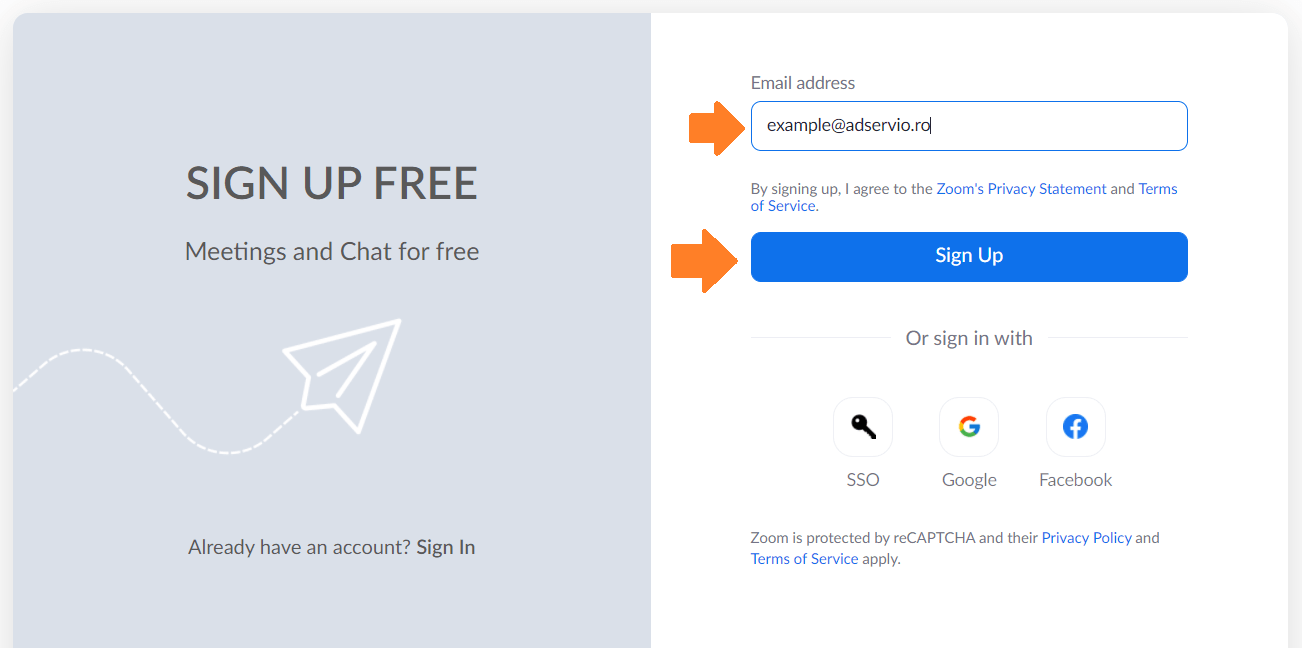 7.  On your e-mail address, you will receive a Zoom account activation link.
8. Access this link and click on Activate account.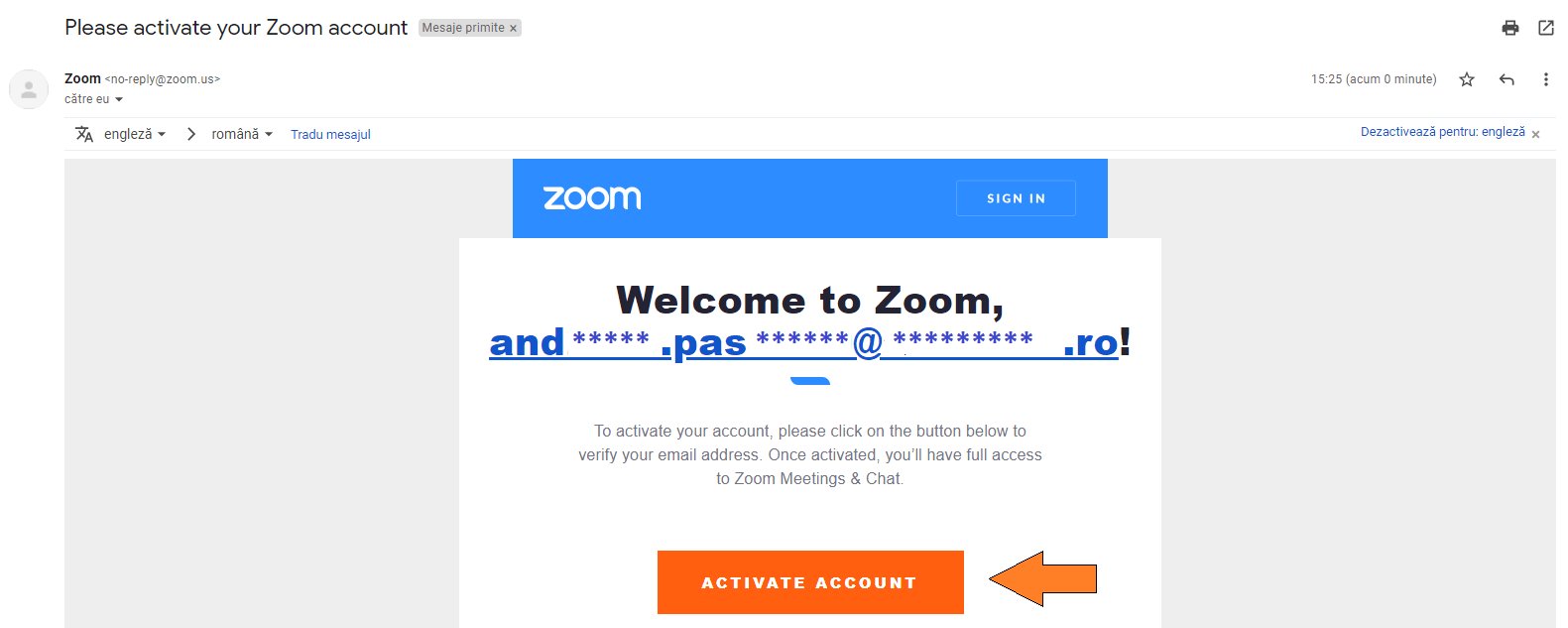 9. You will be redirected to the zoom.us platform and you will have to complete three steps to create your account. The first step entails filling in the Zoom account details: surname, name and password. Once you have filled in this data, click Continue.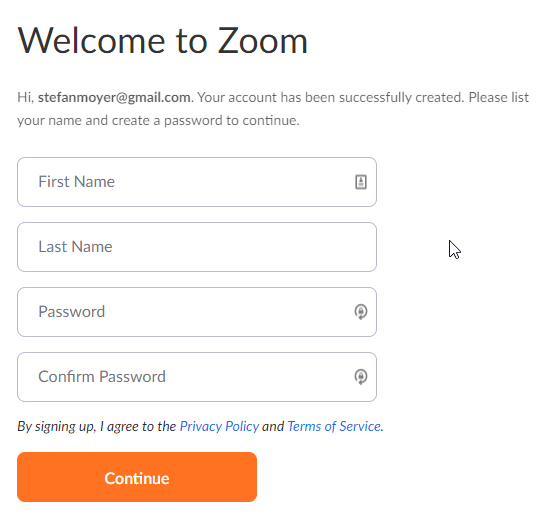 10. For the next step, you have the option to invite your teacher colleagues to create a Zoom account. If you do not want to, click on Skip this step. If you want to send out the invitations, fill in your colleagues' e-mail addresses and click on the Invite button.

11. Your Zoom account is now active and can be used for videoconferencing.
To link your Zoom account to the Adservio platform, you need to perform the following configurations: visit How do I link my Zoom account to Adservio
Important! The steps for creating a Zoom account are necessary only for educators. When Zoom interactive lessons are being given on the Adservio platform, the students will automatically receive participant links in the Messages module.